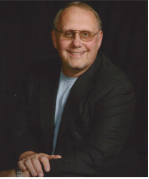 Why the Change in Service Schedule and time?
It's a real good question that I am happy to answer with complete "hindsight wisdom". As the Eldership and people of LFTNC sought the Lord for His clear direction the following reasons are why we felt to go to one service.
1) A deeper bonding and unity of our people. Many don't know others from the "other service time".
2) The opportunity to have a preservice prayer time before our Worship Service. We believe prayer before the public worship service and the proclamation of the Word is essential. One service will position us as a people to come together in prayer and see great opportunity for the dealings of the Holy Spirit in faith and power.
3) For such a time as this! Esther being Queen wasn't about Esther as much as it was for the sake of a people. (See the Book of Esther) We believe as never before our society needs to see people from multiple nations, varying languages, cultures and colors that truly love one another because of the person of Jesus Christ!
It's really that simple! We will be Better Together as One Body, One Church,
sharing One Vision — Which is to be A Place for All People and All Nations.
Honoring God, Growing Together and Touching the World.
Come and join the gathering sometime, if you have a special need come and sit in the prayer service and watch as God works miracles among us! My prayer is that the presence and blessing of the Lord will be rich upon His people!
Pastor Randy