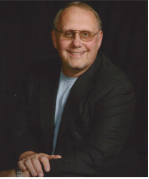 What's Love got to do with it?"


Hmmmm, a not so good song, but a great question!
When you look at the New Testament
and see that the word is found over 150 times, you realize its important!
1 John 4:7-12 Dear friends, let us love one another, for love comes from God. Everyone who loves has been born of God and knows God.
8 Whoever does not love does not know God,
because God is love. 9 This is how God showed his love among us: He sent his one and only Son into the world that we might live through him. 10 This is love: not that we loved God, but that he loved us and sent his Son as an atoning sacrifice for our sins.
11 Dear friends, since God so loved us, we also ought to love one another. 12 No one has ever seen God; but if we love one another, God lives in us and his love is made complete in us. NIV

Love is imperative in that it is part of the essence of God. Surely notice needs to be taken that
Jesus called us to love each other but also others and those who would despitefully use us. I
guess personally and as a society we could do some growing in love! No need to say more.
Pastor Randy